Once upon a time, when you were little, you could probably be found on an area rug, pretending to soar away on a magic carpet like Aladdin. Or splashing in a bath tub, pretending to be The Little Mermaid. We all have a favorite Disney movie, one that made us laugh, cry, wish or dream.
As it turned out, none of our babysitters were ever as cool as Mary Poppins, woodland creatures can't understand a word we're saying, and in spite of taking a Peter Pan pledge to never grow up, we did.
But even though you've entered into adulthood, it's still perfectly okay to embrace your inner child and your love of all things Disney. We searched through several online stores to find you 12 cool, sophisticated products that allow you to express your Disney love without looking like a 7 year old, an Orlando tourist or, well, this guy.
If you've ever wished upon a star, longed to fly to Never Never Land, dreamt of falling down a rabbit hole to a magical Wonderland (or if you just want to save a few bucks on some unique Disney merchandise!) these deals are for you.
Disney Couture Drink Me Necklace, $75
This detailed, platinum-plated Swarovski encrusted bottle hangs from a long, 28″ platinum chain and features a tiny, removable stopper and a gold tag that offers "Drink Me." Much fancier than the little bottle Alice drank from, we're sure. A hidden message can be found engraved on the bottom of the bottle ("Believe the Impossible.")
Free 2-day shipping & Free Returns at Endless.com!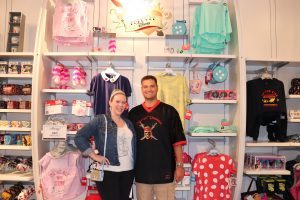 Nightmare Before Christmas Plaid Ivy Hat, $14.98
A grinning Jack Skellington graces this men's plaid printed Nightmare Before Christmas hat from Spencers.
Regularly $19.99, now on sale for just $14.98! Plus, $4.99 Shipping on $39 orders!
Disney Couture "Have Faith in Your Dreams" Bracelet, $45
As Cinderella sweetly sang in "A Dream is a Wish Your Heart Makes," this beautiful 14K gold plated bangle bracelet from Karmaloop.com reminds you to have faith in your dreams.
New Arrivals ship free with code FREERUN until 9/30!
Disney Princess Designer Nail Polish 10-Piece Set, $24.50
From the ruby red that reminds us of Snow White (perhaps her cherry pout or the wicked poisoned apple?) to the rich emerald green that recalls Ariel's mermaid tale, it's easy to see that the shades in this nail polish set were inspired by each of the Disney Princesses. From DisneyStore.com.
Free Shipping on a $75 purchase with code SHIPTODAY!
Melissa Shoes Alice in Wonderland Stop Watch Flat, $117.65
Made from a special water-resistant, recyclable, ultra flexible material, these comfy red flats from Karmaloop.com feature a tiny peep toe accented with a golden stopwatch, similar to the White Rabbit's. Alice decorates the interior. Also available in Pink and Clear!
Regularly $122, now just $117.65 after code 15FALL, through 9/30!
Loungefly Disney Tinker Bell Big Tote, $44.98
The adorable artwork on this large tote bag is a new take on Tink. You'll find sparkles on the exterior and pretty grey and pink lining on the interior.
Regularly $56.50, now just $44.98 after code 8AF11OFF until 9/15 at Torrid.com!
Disney Mickey Mouse Black and Silver Retro Sunglasses, $11.04
These cool, classic black sunglasses from HotTopic.com are adorned with silver Mickey accents. They also come equipped with shatter resistant lenses.
Regularly $12.99, use code HTLOYALTYPB1001 to get it for just $11.04!
Alice in Wonderland Hearts and Stripes Backflap Fliplock Wallet, $14.99
Available at Spencers, this Alice in Wonderland wallet has two inner compartments, a handy zippered pocket and a silver fliplock that closes the wallet up tightly.
$4.99 Shipping on $39 orders!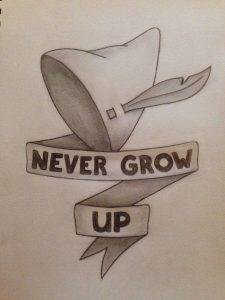 Alice in Wonderland Glasses, $5 each
These top rated, dishwasher safe glasses from UrbanOutfitters.com feature scenes from the illustrations drawn by John Tenniel from the original Alice in Wonderland books.
Free Shipping on a $50 purchase!
Everybody Wants to Be a Cat: Disney Jazz -Volume 1, $12.85
We know you secretly belt "Part of Your World" in the shower, and you love to crank up "A Whole New World" while driving in the car and have at it. But if you need to play it cool in the company of others while still getting your Disney song fix, we suggest this album. Favorite Disney hits, including "The Bare Necessities" and "Circle of Life", are recreated with a smooth, jazzy sound by artists like Esperanza Spalding and Roy Hargrove. Ships free on $25 orders at Amazon.com!
Disney "It's a Small World" by Petunia Pickle Bottom Powder Room Case, $28
Petunia Pickle Bottom (partnered with the FEED foundation) commemorates the 45th anniversary of Disney's "it's a small world" ride with this chic, limited-edition cosmetic bag. Featuring similar artwork from the ride, the water-resistant lining on the outside and an easy to clean outside makes it not only cute, but practical, too.
Free Shipping & Free Returns from Nordstrom!
Men's Rock, Paper, Cut Crewneck Sweatshirt, $55
Mickey's gloved hand plays the classic hand game of Rock, Paper, Scissors on this cool, urban sweatshirt from Karmaloop.com.
Free Shipping on $75 order with code GEARUP now through 9/30!
What's your favorite Disney movie?