If there is one thing that I love, it is perfume. Honestly, who doesn't love to smell good? (Hopefully no one…that might be weird) : ) Male or female, scent is one of the first things that people notice when they are around you. More than likely, we all want that to be pleasant.
There are SO many perfumes/colognes out there that sometimes it can be hard to find that "perfect" scent for your body. I am a firm believer in the fact that scents smell differently on different people. I hate whenever I like a perfume on a friend and then go and buy that same thing and it smells different on me.
The biggest tip that I have learned when trying to find a perfume/cologne is to TRY TRY TRY! Try before you buy. Perfume counters always have tester options and let you squirt on a few sprays to try out different scents. If there is a scent that you are thinking about purchasing, spritz on the tester version and wear it the rest of the day to see if a) you like it and b) it lasts all day.
There's two things that I always look for in a scent: that it smells good (obviously!) and that it lasts all day or at least for awhile. There's nothing more annoying than smelling good when you leave the house and it being gone by the time you get somewhere. I'm sharing my two favorite perfumes and my two favorite colognes today. Read along and then tell me what y'all think…I'm always open for new favorites!
Victoria's Secret Very Sexy – $47.71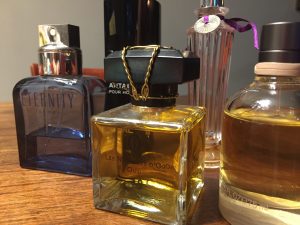 This is definitely my favorite, go-to perfume. The price is reasonable and just the fact that it comes from Victoria's Secret should tell you that the quality will be good. I spritz this on every morning and I still smell it when I come home at the end of the day. It's that good. People ask me what scent I am wearing all day long when I have this on. It's not overpowering, though, which is pretty essential as to not make people sick.
In fact, I just went and bought a brand new bottle yesterday.
Ralph Lauren Romance – $70
This one is definitely pricier. It's Ralph Lauren, what do you expect? It's pretty close up there with the VS perfume just because it lasts ALL day and smells so good. It's a really feminine, girly scent and that's what I love. I want to smell like a woman. : ) I keep this one as a backup and I use it pretty frequently just to mix things up. Look for coupons to help with that steep price!
Acqua Di Gio – $62
This is hands down my favorite scent for my husband to wear. Talk about melt my heart when I smell it. Yum. It's a pretty strong scent, so you definitely don't need much. It's also a little on the expensive side, but I promise it's worth it. Make the splurge. Confession: sometimes I take my husband's and spray it on me…just to have that strong manly scent when he's not home at night.
My husband says that he thinks this one is a little strong, but I think it's just perfect. I like to smell a "man" scent on a man.
Calvin Klein Eternity – $45
This is my husband's favorite scent. He says, "It's classic and manly and it lasts all day long." I love when he wears this because he smells like a man should smell…strong and rugged. This one is more affordable than the Gio above, so if price is your selling point, give this one a try.
Use Calvin Klein coupons to make it even more affordable.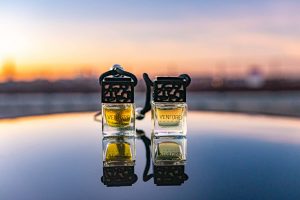 So those are my top two scents for women and men. If y'all are looking for something new for Spring/Summer, give these a try. Remember, always go and try the tester on yourself first to make sure that you like it before you drop big bucks. I have found that salespeople at perfume counters are always very friendly, so ask them for help finding your perfect scent. Don't stop trying until you find one that you love.
What is your favorite perfume or cologne? Tell us in the comments below!