With all the models you see in lingerie adverts being slim twenty-somethings (if that!), it's easy to assume that sexy underwear is the reserve of the youthful, just like Ugg boots and jeggings are.
Do you buy frumpy, boring underwear because you're worried about how the shop assistant would look at you buying luxury lingerie in middle age? Do you avoid wearing anything lacy or sheer in case you end up with the dreaded 'mutton dressed as lamb' look?
Well, I'm here to tell you that gorgeous, beautiful lingerie is acceptable at any age! It doesn't matter if you're 18 or 80, you have the right to look and feel beautiful in your smalls.
On the other hand, you do need to choose your styles wisely – our bodies will inevitably change as we get older and what suited you in your twenties is unlikely to be what suits you now.
You'll need support in different areas and maybe that flat stomach that was once your best asset is no longer quite so washboard-tight after a few children, but then again perhaps all those children and age-related weight gain have given you a fantastic cleavage you would have killed for a few decades ago!
Looking sexy past forty is all about combining what's pretty with what's practical. Here are my top tips to getting the look spot on…
1. Remember Shapewear Has Evolved!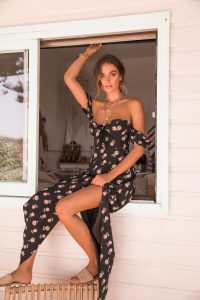 The shapewear your mum or gran might have worn was undoubtedly characterised by that frumpy, all-nude toned look that probably didn't even do much shaping either!
Thanks to some massive innovations in fabric in recent years however, shapewear today has come leaps and bounds and many pieces could even be classed as luxury lingerie.
You can now buy sculpting lingerie that flattens the wobbly bits and emphasises the other bits, and all in lace, sheer mesh or a lovely printed fabric!
In fact, shop around and find some beautiful-looking shapewear and your partner probably won't even realise it's there to do a job and not just to look hot!
2. Decide What Your Best Asset Is
Everyone has something that's worth showing off, it just might not be the same thing today as it was some years ago. Take a good look in the mirror and decide what bits you like, and which ones you'd rather cover up.
A wobbly stomach can be hidden with a floaty babydoll or a sexy basque, or if yours is still nice and flat then stick to a bra and knickers and show it off!
If you don't like your hips, look for long, French-style knickers that are both luxurious and flattering, or if you've got killer pins then high-leg knickers go down a treat.
Make the most of your chest with a bra that combines support and great fit with a great style – if you love lace for example but are a DD+, it may be that you need to choose a padded bra that's overlaid with lace, rather than a sheer lace one.
3. Choose Luxury Fabrics
To keep the look classy, it's better to splash out on one high-quality set made from a luxury fabric, than to buy a few cheaper sets. Fabrics such as silk, linen and Guipure lace add elegance and sophistication, perfect for the over forties!
Even your sleepwear looks better in a luxury fabric so choose silk pyjamas and snooze away in glamorous style!
4. Don't Shy Away From Colour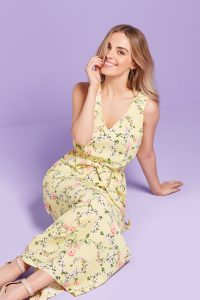 It's a mistake to believe that bold, beautiful colour is only for your youth – in fact, few things are more ageing than dull lingerie!
Whilst black looks sexy at any age, and white can set off a tan to perfection, if your entire lingerie drawer is a mixture of black, white, grey and nude then it's time to inject a bit of colour back into it!
Whilst your days of neon pinks and greens may be behind you, some colours are both bold and sophisticated – lipstick red is sexy at any age, or you can opt for a deeper, richer, wine-stain red.
If you're still unsure about colour, start with navy blue – it's close to black, but not quite so somber. Pale pink is a great alternative to white and nude too.
I hope you've found these tips enlightening! Do you have any of your own to add?