I can't believe that Christmas is almost here. The month has managed to fly by and before we know it Christmas will arrive! I love all of the glitz and glamour that comes along with the holiday season. I enjoy seeing the sparkly ornaments, tinsel, mistletoe, and other fun elements and accessories that the holidays bring.
It's also wonderful that you can enjoy New Year's Eve and Day with sparkly elements that really seem to shine. I for one have always loved the sparkle that comes with the holidays. You can find sparkly elements to wear or sparkly home decor items to make your home come alive with happiness!
I scoured JoeShopping.com's products for some amazing finds and here are some sparkly shopping items to put a spark in your holiday season. And no, I'm not talking about accidentally lighting your house on fire. Please be careful with those sparks!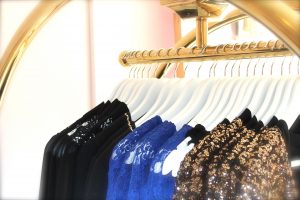 Ugg Women's Classic Sparkle Boots – I love any shoes made by UGG and these sparkle boots are no exception. Can you just picture yourself wearing these with a pair of grey leggings and a cute slouchy top? I can, and these boots are adorable and not to mention very sparkly and full of personality!
Sephora by OPI Jewelery Top Coats Sparkle Me Silver – I've had sparkly red nail polish on my fingernails for over a week now without any chips. OPI never ceases to amaze me. Their nail polish is amazing and I must get myself this Sparkle Me Silver nail polish. It looks fabulous and is the perfect shade with glistening sparkles for the the New Year!
Sparkle Leg Warmer – I've yet to wear a leg warmer, but these sparkly leg warmers have me tempted to try them out! I bet they'd work well to keep your legs warm and jazz up an outfit when it's cold outside and you want to wear that skirt!
Sparkle Dog Waste Bags – Now this is something I would definitely use as a dog owner. I'd be that crazy dog lady who has the sparkly waste bags for her pup! What a fun idea for a dog owner who doesn't like to clean up a mess because now the mess can be a whole lot prettier.
Stila Sparkle Waterproof Liquid Eye Liner – Why not make your eyes stand out when you head to your New Year's Eve party and wear some sparkly eye liner? Stila has amazing cosmetics and this liquid liner is on top of my want list.
Wide Wire Mesh Copper Sparkle Tinsel – Of course I can't forget the sparkly tinsel! It's not too late to stock up on some of this sparkly goodness. You can use it for a upcoming party or just to make your house glisten and look glamorous!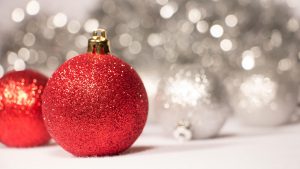 I hope you found some sparkly items that you love just as much as I do. I love sparkles just because they instantly put a smile on my face and not to mention they make fashion all the more fun. Sparkle up your style with some sparkly accessories for the holidays!